Elliptical Machine for Seniors
Question:
We are purchasing an elliptical rider for our senior living fitness center and I would like a recommendation or two for the best model for seniors.

Features to include stride adjustment, ease of use and appropriate for multiple users. Thanks!



The biomechanics of most elliptical machines will be suitable for the majority of seniors without serious physical problems. Since it will be your only elliptical machine you should highly consider one with ramp level adjustment (stride adjustment) along with the standard resistance level adjustments with handles.
Handles are good because they allow the exerciser to use the muscles of their upper body in a coordinated motion. A ramp adjustment will be helpful for seniors because it will allow them to find the right stride which is most comfortable and decrease the chance of overuse injuries.
The Very Best Elliptical Machine Model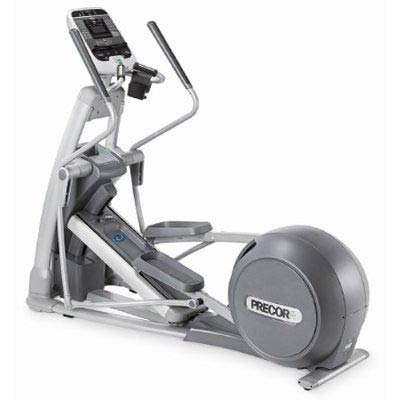 Commercial Precor models are the most popular ellipticals in the world because of ease of use and quality. They are sturdy and smooth which is very important for seniors who may not have the greatest balance.+
It comes at a hefty price tag and is often leased but as a machine for a business you want one that is durable and will stand the test of time. The Precor EFX 576i is the best elliptical model on the market that most corporate gyms have now.
This commercial machine is designed to stand up to constant heavy duty use for more than 12 hours a day. This being said for your center it would be the very best choice because it will last a long time and be problem free.
Second Choices
The choice you make really depends on price range. If price is no object of course the best machine possible (Precor EFX 576i) would be the #1 choice but not every business can devote that much to the fitness center. If price is the primary issue you may also want to look for other Precor commercial models but I recommend having the ramp adjustment which controls stride.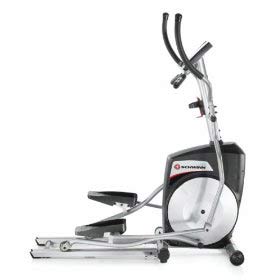 For about 1/10th of the price of the top-of-the-line commercial Precor the most popular elliptical machine on Amazon with over 400 positive customer reviews is the Schwinn 430 elliptical seems like a viable option. It also takes up less space than its commercial counterparts.
Since the machine is for home use (it even folds up) it will definitely not last as long as a commercial grade elliptical. I would recommend a used commercial Precor over even the best new home machine any day.
What Not to Get
Life Fitness is a great brand for fitness equipment but their elliptical machines are not very good. The motion is very unnatural and the momentum created can increase the chance of someone getting injured.
Important Cardio Information
---
blog comments powered by