Personal Training Career
Question:
I want to get started in a personal training career (not job). I want to make sure I will be very successful.

I have started to do a ton of research online and the deeper I dig, the more confused I get.

Do I need to get a degree in exercise science in order to know what I am really doing?

A fitness manger told me to take a two week NASM course and the ACE.

I do not feel that I will be prepared and confident enough start training new clients.

There are things and little details....like for example, how will I know what weight to give a client on any machine? Or how will I know when the they hit a plateau and need a weight increase, etc.?

A two week crash course of shoving my face in books is just a joke. If I never have any gym time with another personal trainer showing hands on experience, how am I expected to know.....well, anything, really?

Before You Start
First read the Full Step-by-Step Guide for becoming a personal trainer as there are many questions answered there.
Personal trainer certifications, especially the NASM-CPT certification, are designed by people with many years of schooling and experience to help people such as yourself with limited experience.
They designed these personal trainer certifications to help personal trainers of all levels to learn the basic successful techniques and apply this basic knowledge to help clients get results.
The 2 week course for NASM does not shove books in your face. The courses primarily use interactive videos and online presentations using the book as a supplement.
Your first priority should to pass the personal training certification test so you can start personal training your first clients to get experience.
The NASM course will completely prepare you for your first training sessions as everything is broken down into phases and organized in the Optimum Performance Training (OPT) template.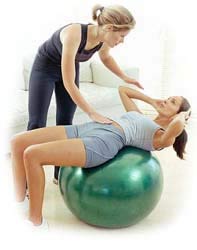 After you Start Training Clients
Keep using your study materials as guides to help your personal training constantly improve. No matter how many kinesiology degrees or certifications a personal trainer has, the best personal trainers are always learning.
The NASM materials work best if you are currently training clients. You can implement the different techniques as you train clients. Take a progressive, one thing at a time approach.
Always Remember
The most important aspect of being a successful personal trainer is communication. You must always be able to communicate with your clients by constantly asking questions, listening and using the feedback they give you, to provide the best service possible.
People seek personal trainers for different reasons. You may be training someone with 10x more experience in exercise but they may be seeking something which they can't provide by themselves; motivation.
If you want to succeed and build your career as a personal trainer, start with top notch communication. Then constantly keep learning as knowledge learned will be a catalyst for your experience.
All personal trainers regardless of degrees, experience, and certifications have to go through continuing education, so take one thing at a time, focus, and you should be able to build a career as a personal trainer.
Related Personal Fitness Trainer Information
Back to Personal Training Q & A
---
blog comments powered by