Answered by:
Matt Hines, ACSM-HFS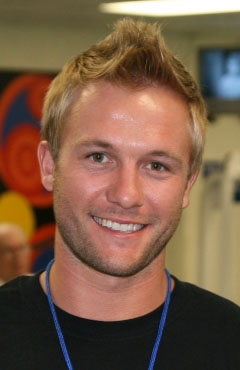 Concentrate on strengthening your lats and your biceps since these are the main muscles used for a pull up.
Specifically, I would concentrate on exercises that mimic the motion of a wide grip pull up. So, aside from wide grip pull downs,
I would also incorporate the assisted pull up machine, assisted pull ups on bar (with a spotter or some form of self assisted spot, jumping pull-ups, pull up negatives, and rack chins.
If you work your back more than once a week make sure you are getting enough recovery time (up to 72 hours for high volume workouts) so that you can go into each back workout fresh.
Finally, if you want optimal results, you need to make sure your nutrition is in place.
The right types of foods will not only fuel your workouts, but help with muscle recovery. Best of luck to you!
More Strength Training Tips
Learn Why Nutrition is the Key to a Healthy Body
Exercise on an empty stomach is only right for some. Make sure you know how important nutrition is to your exercise and your fitness results before you try to exercise on empty stomach and fail to accomplish your fitness goals.
Return from Strength for Pull-ups to the Ask Personal Trainers Questions Home Page
---
blog comments powered by